WHAT SETS US
A Class Apart
Perishable Logistics
Let your goods relax at the right temperature to ensure freshness.
High Season
Check-in and check-out your goods in the right condition and on right time.
Supply chain
24-hour access to track your goods, anywhere.
Our Cruise Lines and Hospitality Solutions Offer
To keep your cruising and hotel business running smoothly, you need to rely upon a warehousing partner that's always ready to meet your needs. Consider us your solutions partners in managing your cruise lines and hospitality infrastructural inventory, such as furniture & fixtures, generators, equipment and more, when they are not needed in your facility.
Our modern inventory tracking system lets you keep a track of all your inventory in our facility and order it delivered to your hotel or cruise liner whenever the need arises. With access to two major ports in Miami, we promise to deliver your inventory wherever you need it, safely and on time. Our system even allows just-in-time purchases and tracking.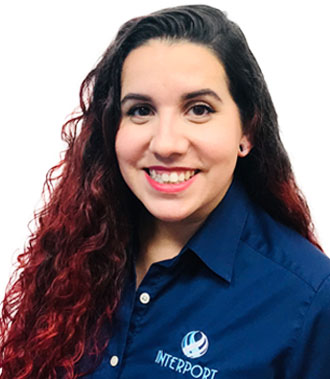 Bianca Gorrin
Cruise Lines & Hospitality
Hi! my name is Bianca. I am the specialist for all your time sensitive cruise ship cargo needs. I have over 10 years of experience servicing the cruise line & hospitality services.
I am here to help you with doubt and queries.
Get an Instant Quote
Not Sure How Much It Would Cost You?
Get in touch with us and send some basic info for a quick quote.